— NEW ARRIVAL —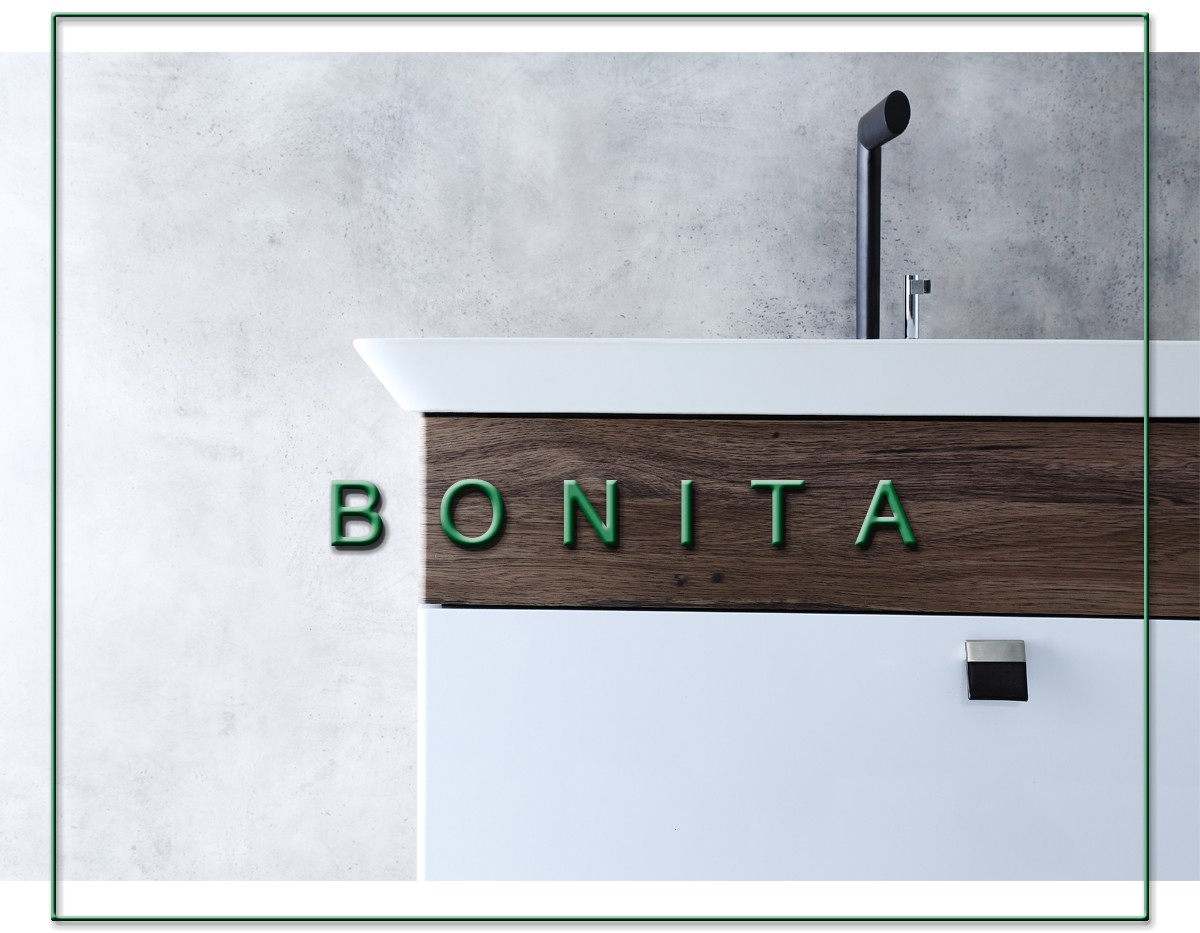 PATENT NO.: 201730454315.8
After the NOVA series, a new series of bathroom cabinet, BONITA, now is launched. In these two monthes, to make this bathroom cabinet better, we designed, texted, changed, contented modification, confirmed, took photos and apply for patent.
「600」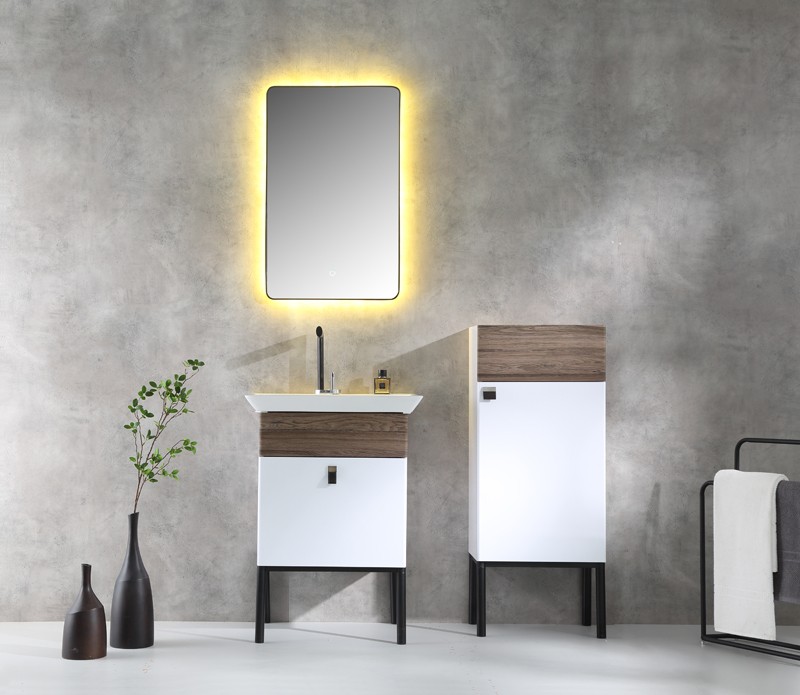 「800」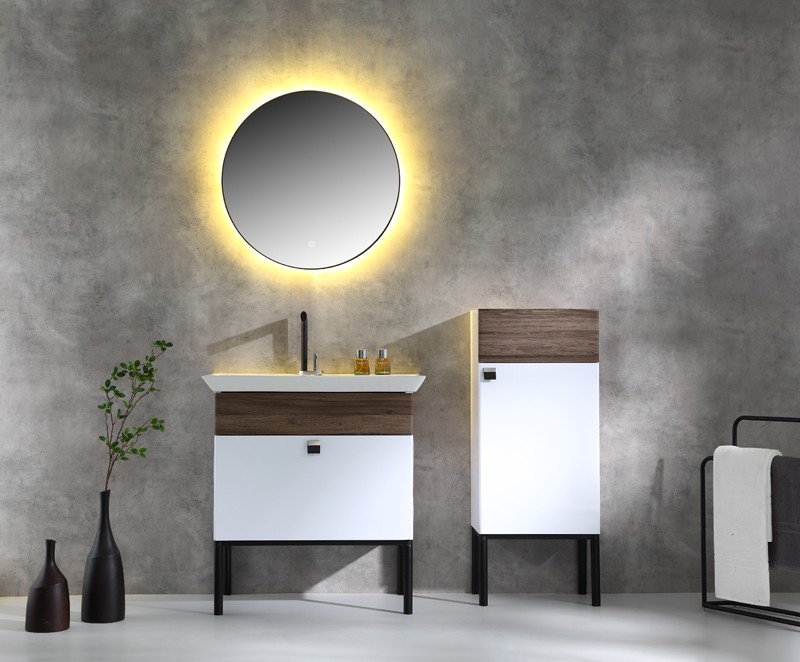 「1000」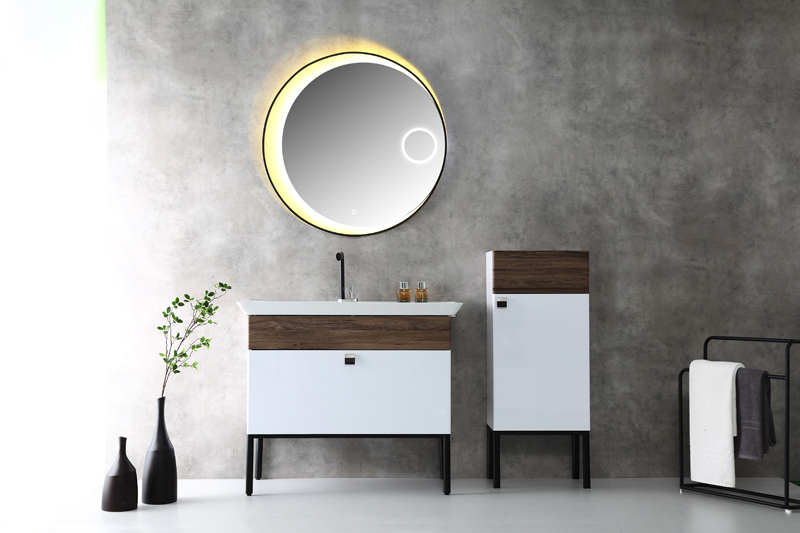 「细节 DETAILS」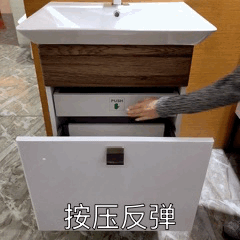 the right way to open the drawer,push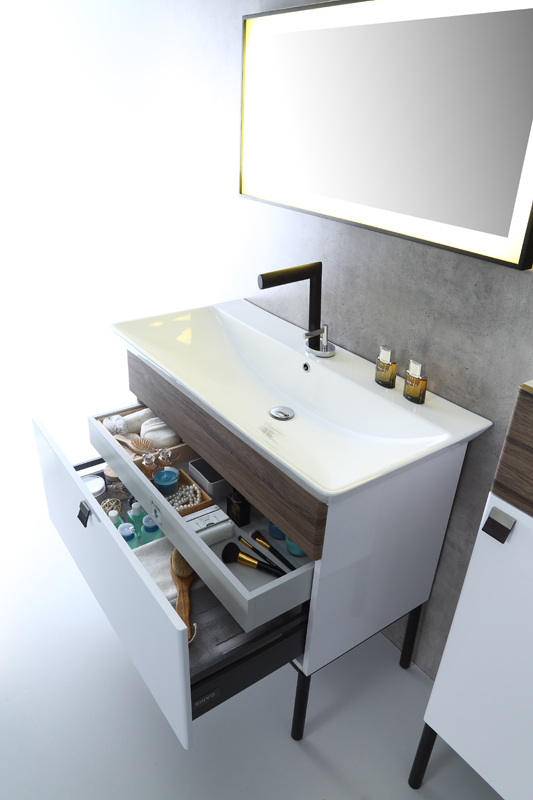 When opening the drawer gently, you will find a baffle plate and this may make disturb you.
Take it easy, you can push the middle of baffle plate and you will be amazing that it is also a drawer, a secret place for your own.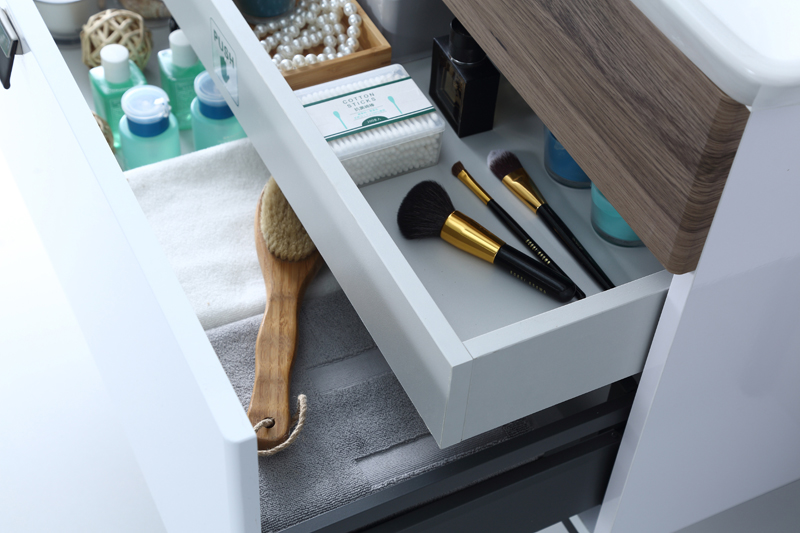 There is also a story about the hidden drawer.
The open style of the first sample cabinet is ordinary push-pull, like the NOVA series we made. But after deliberation, we decided to try something new, making the open style to bounce.
Not only the open style of the hidden, but also the handle we want to try something new. Perhaps you are the first time to see the bathroom cabinet with coriaceous handle. But however, before finalizing, we used plenty of handles to match it.

If we use the black American style handle, the left one, overlook feeling is just so so, not the best one.

If we use the pseudo-classic style handle, the middle one, the style is not match our basis for proposal, less is more.

If we use the aluminum handle, the right one, the overlook feeling is not gentle enough.
In a word, coriaceous handle is the best choice to match BONITA series, elegant and a bit sexy.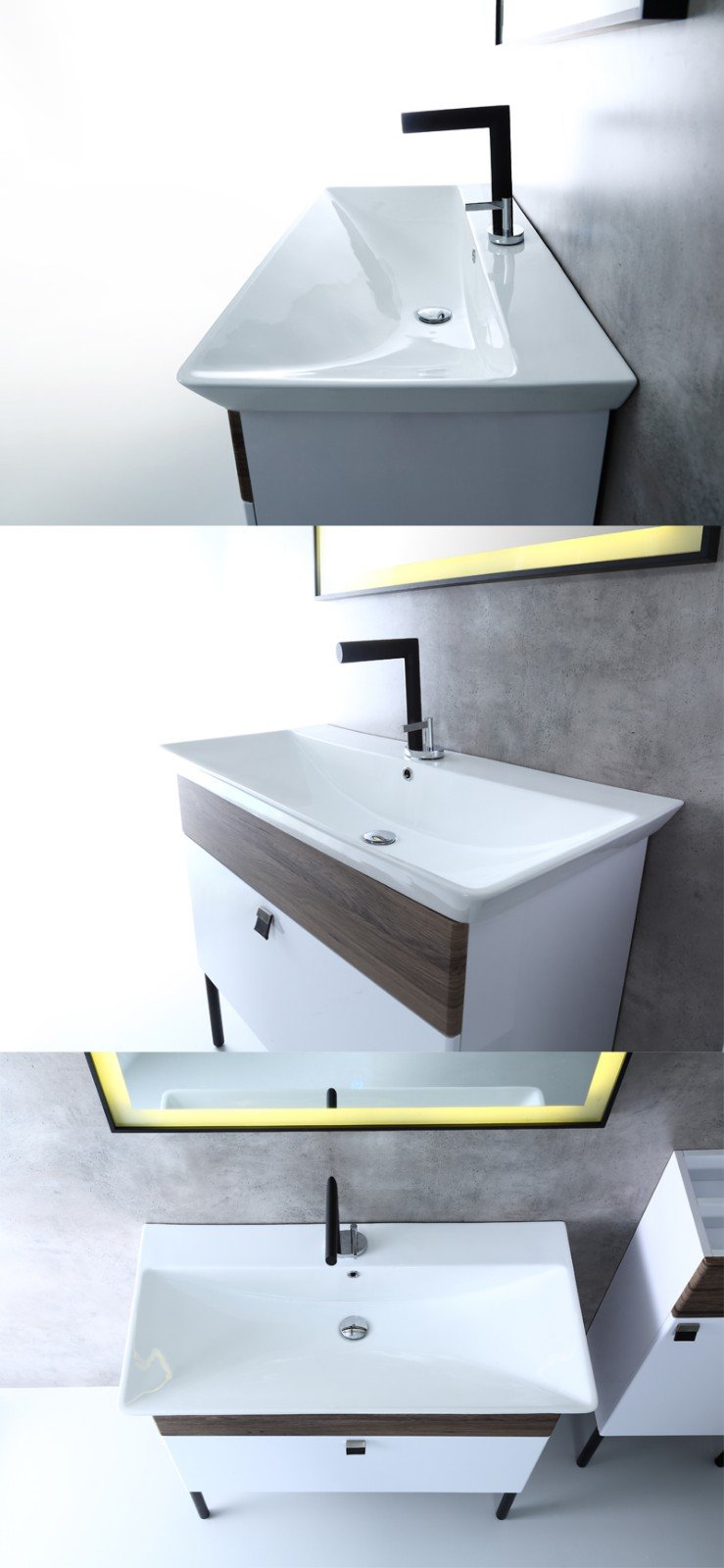 And about the basin, the sleek lines don't to be embellished with fancy adjectives.