The bathroom cabinet is the top priority of the bathroom. Its style, color, and practicality can bring different feelings to users. The design of bathroom cabinets needs to meet the different needs of different customers. Bella series, exclusive customization, more careful and intimate. Varying colors, multiple sizes, and random combinations give you light luxury and smart bathroom space.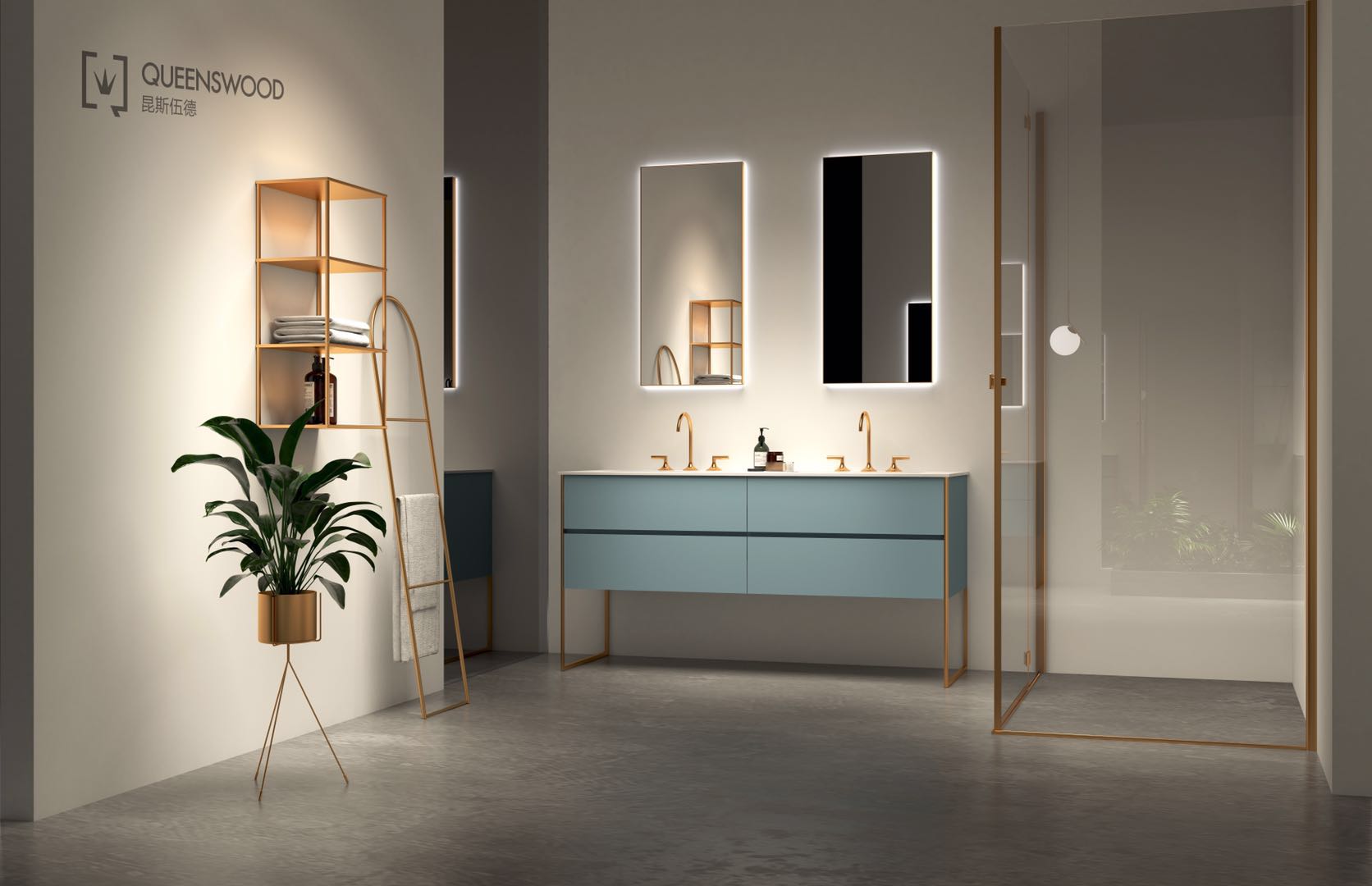 1, Four different color bathroom cabinets, four different life experiences
Prussian blue: Injecting a touch of elegant and noble blue into the space, showing light and luxurious fashion beauty.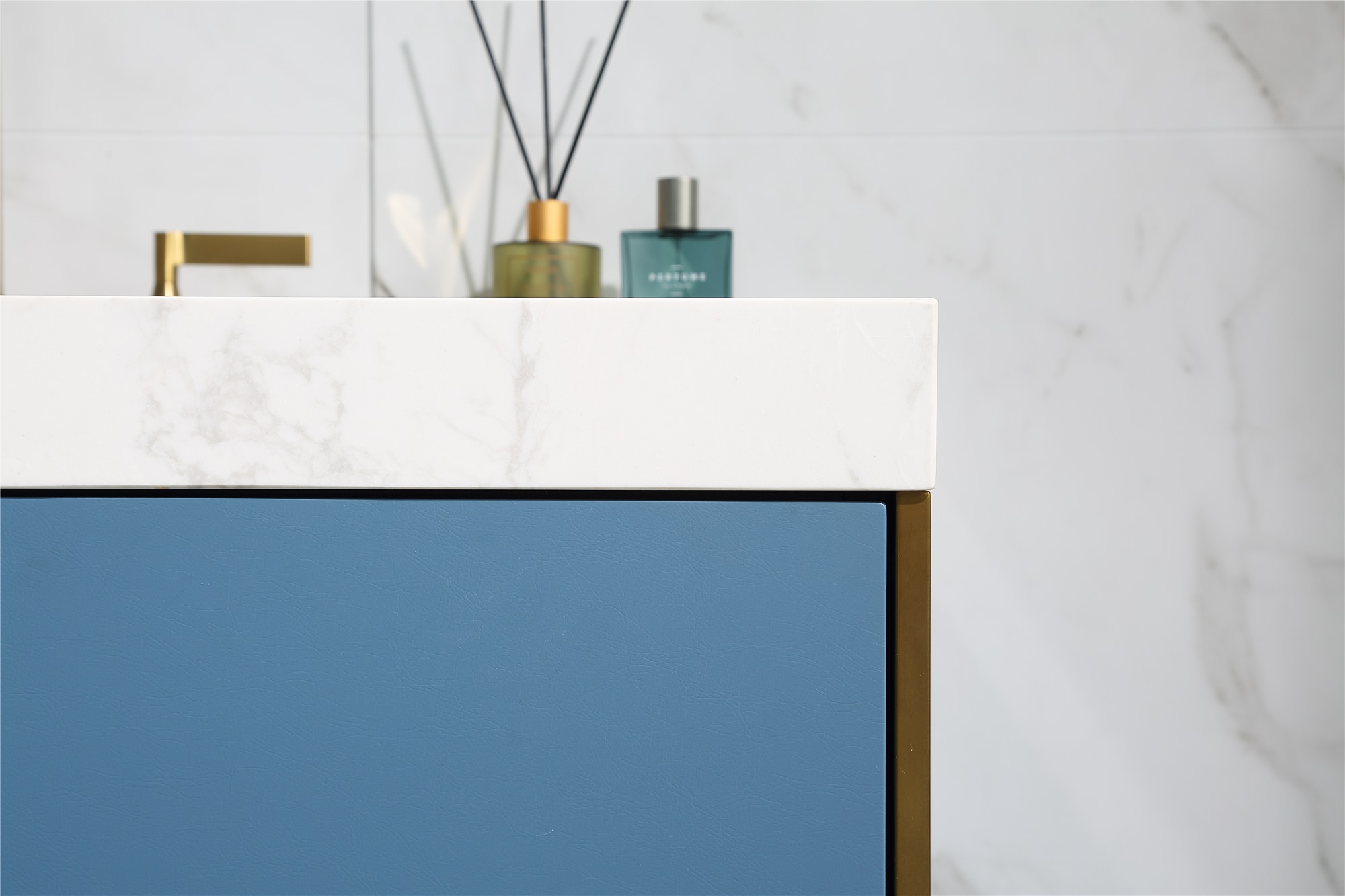 Simple khaki: It combines elegance and restraint with natural warmth, let your bathroom show a noble and mellow in quiet colors.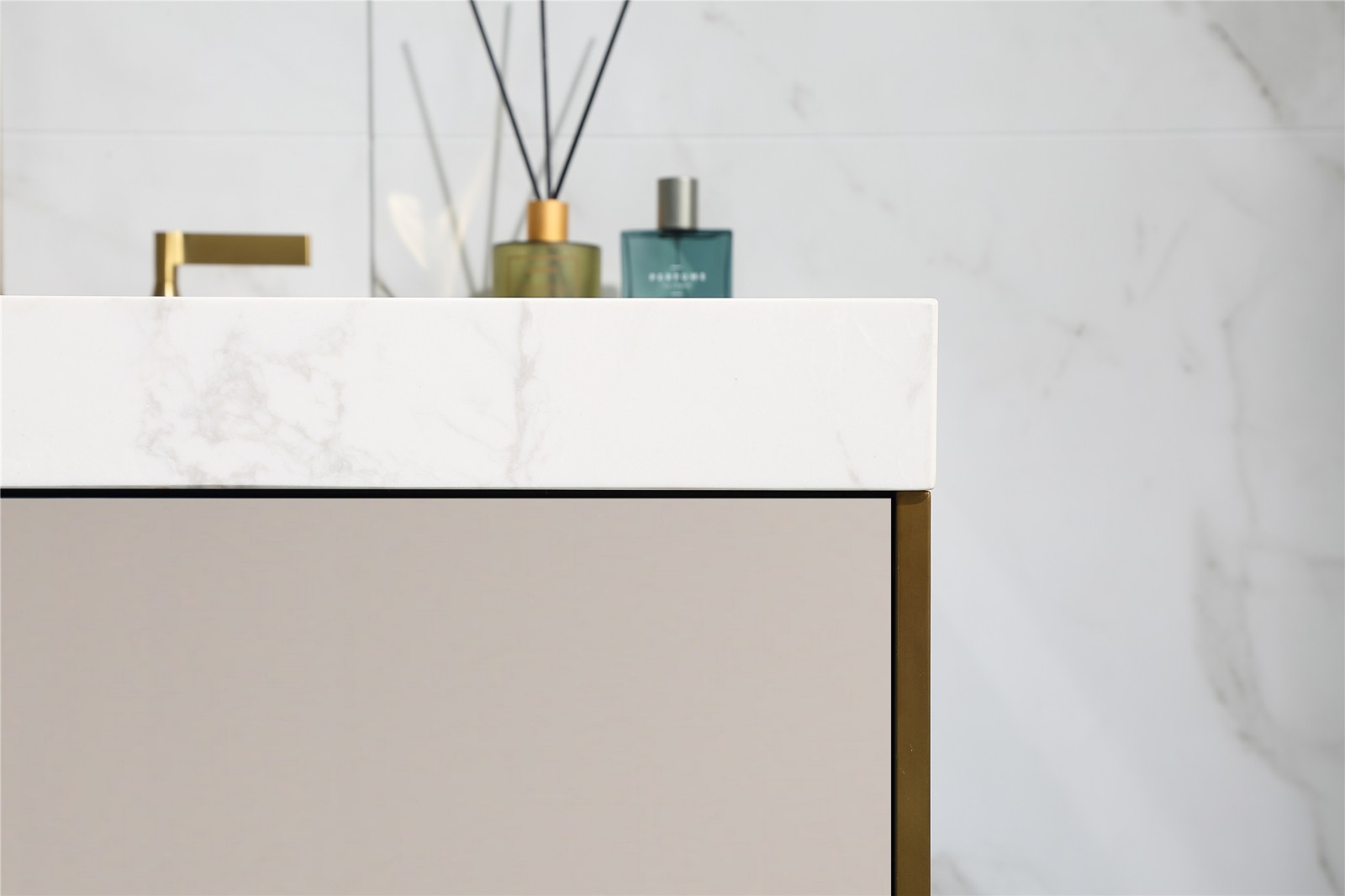 Low-key Boro Grey: It is not strong and dazzling. It gives a calm power in a low-key way and inadvertently creates a sense of luxury in the space.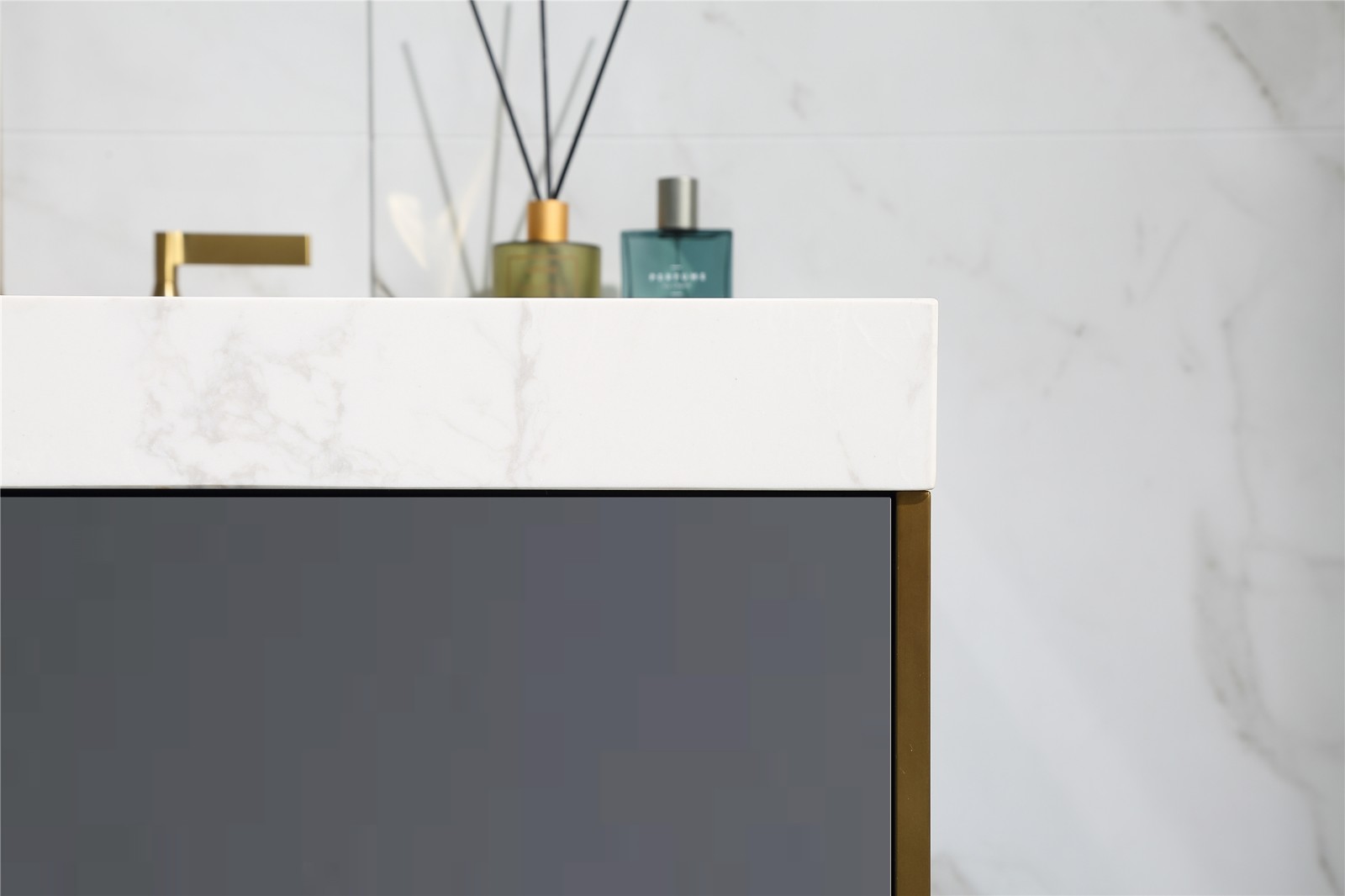 Pure high-gloss white: there is no trace of impurities, it has its own charming style, pure romance, which makes the comfortable and casual atmosphere of the space more intense.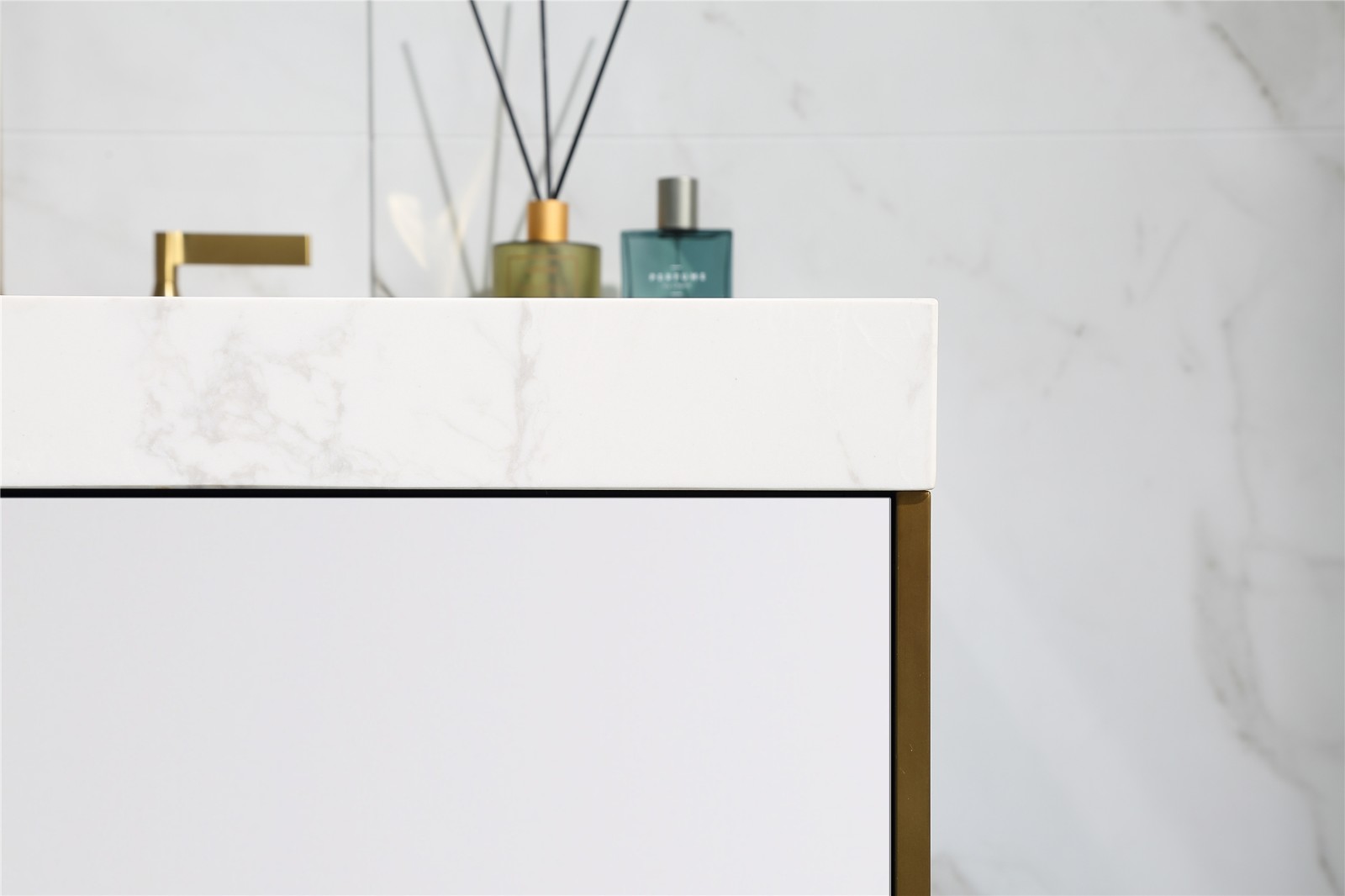 2, Two countertops, free combination
Slab Caraca White: Slab countertop which high temperature resistance, abrasion resistance, penetration resistance, acid and alkali resistance, zero formaldehyde, giving you and your family a peace of mind.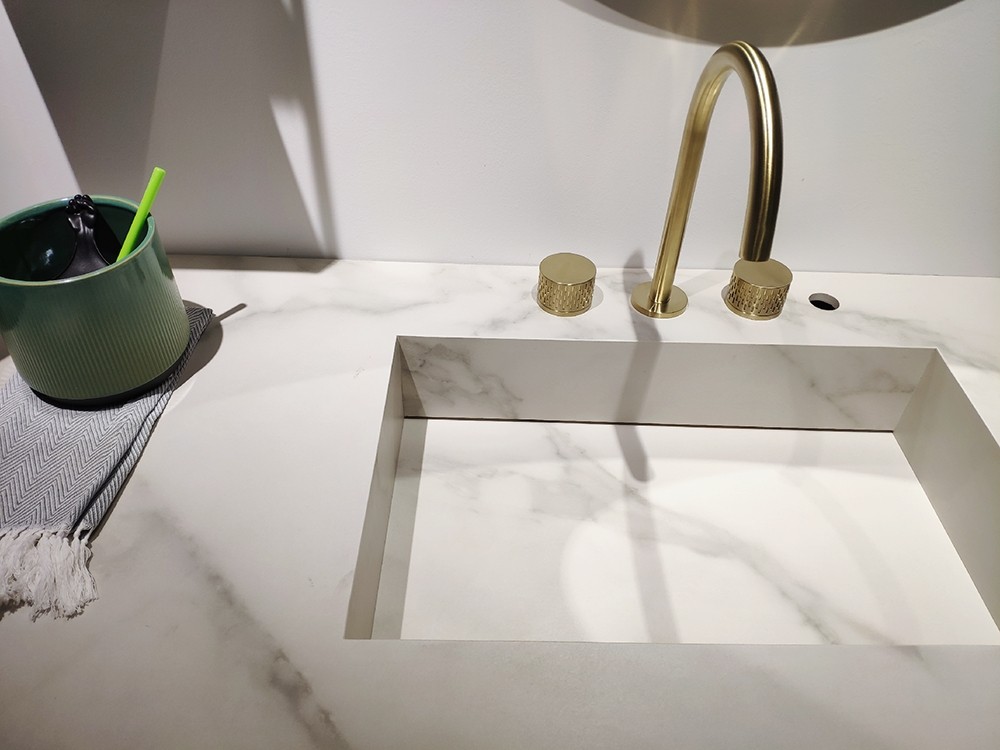 Artificial stone countertops: artificial stone countertops are used. Oil and water stains are not easy to penetrate into them. They are smooth, easy to clean, and easy to handle without effort.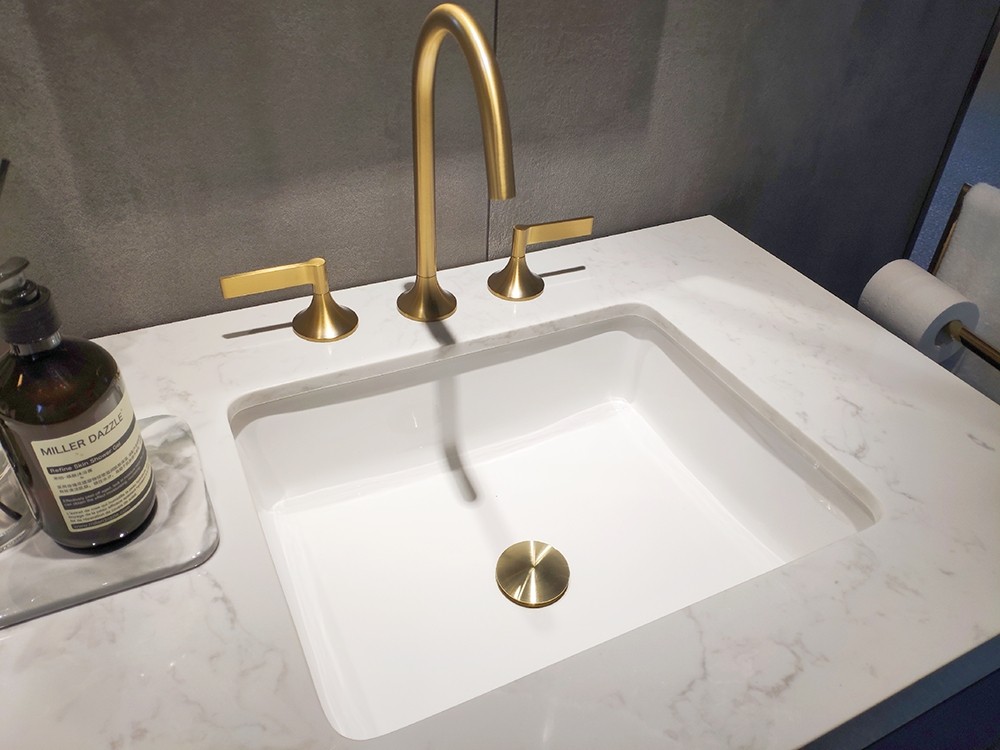 3, Not limited by size, you can choose from five specifications
Custom specification one:within 1000 size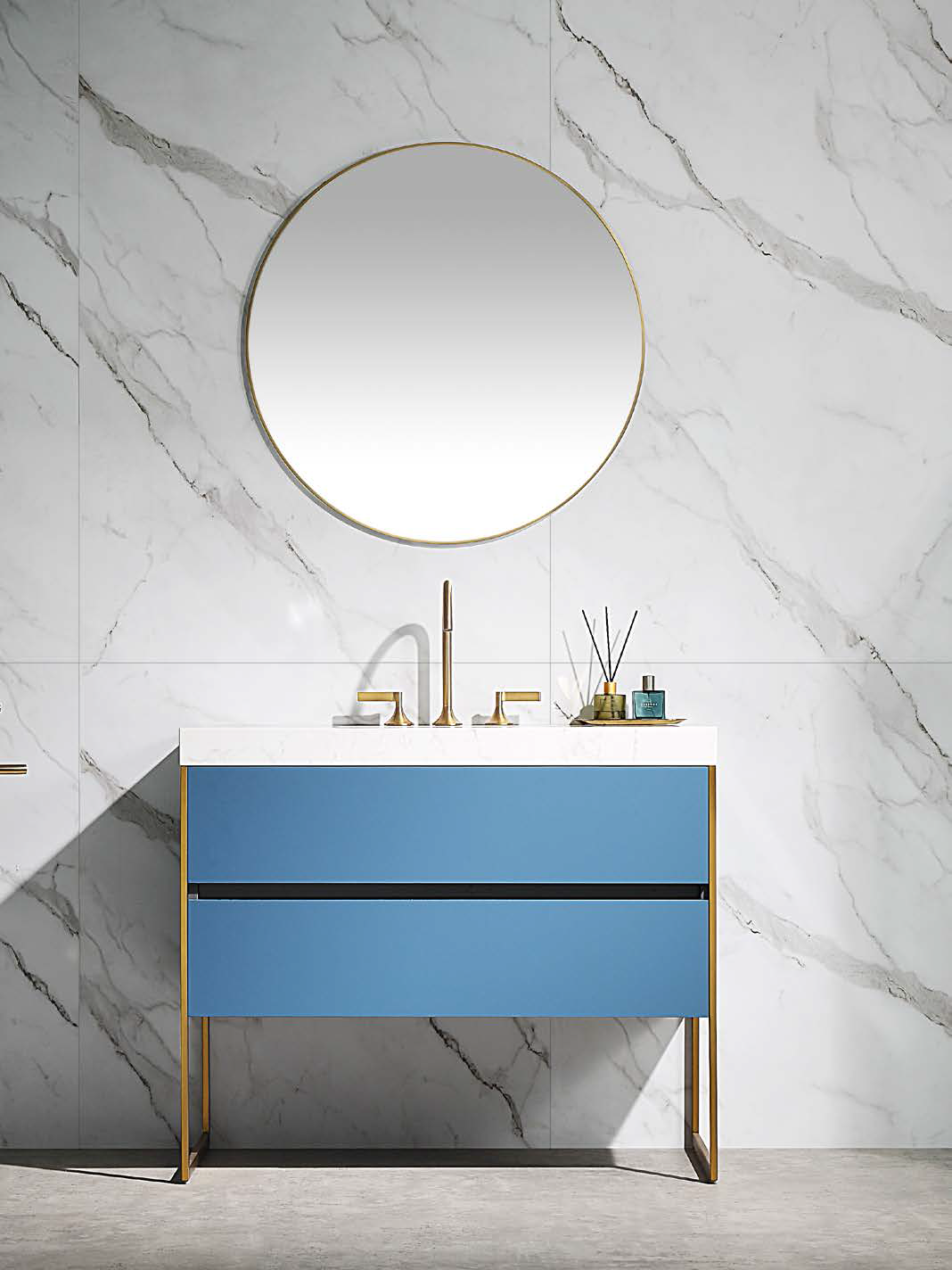 Custom specifications 2: size 1000-1200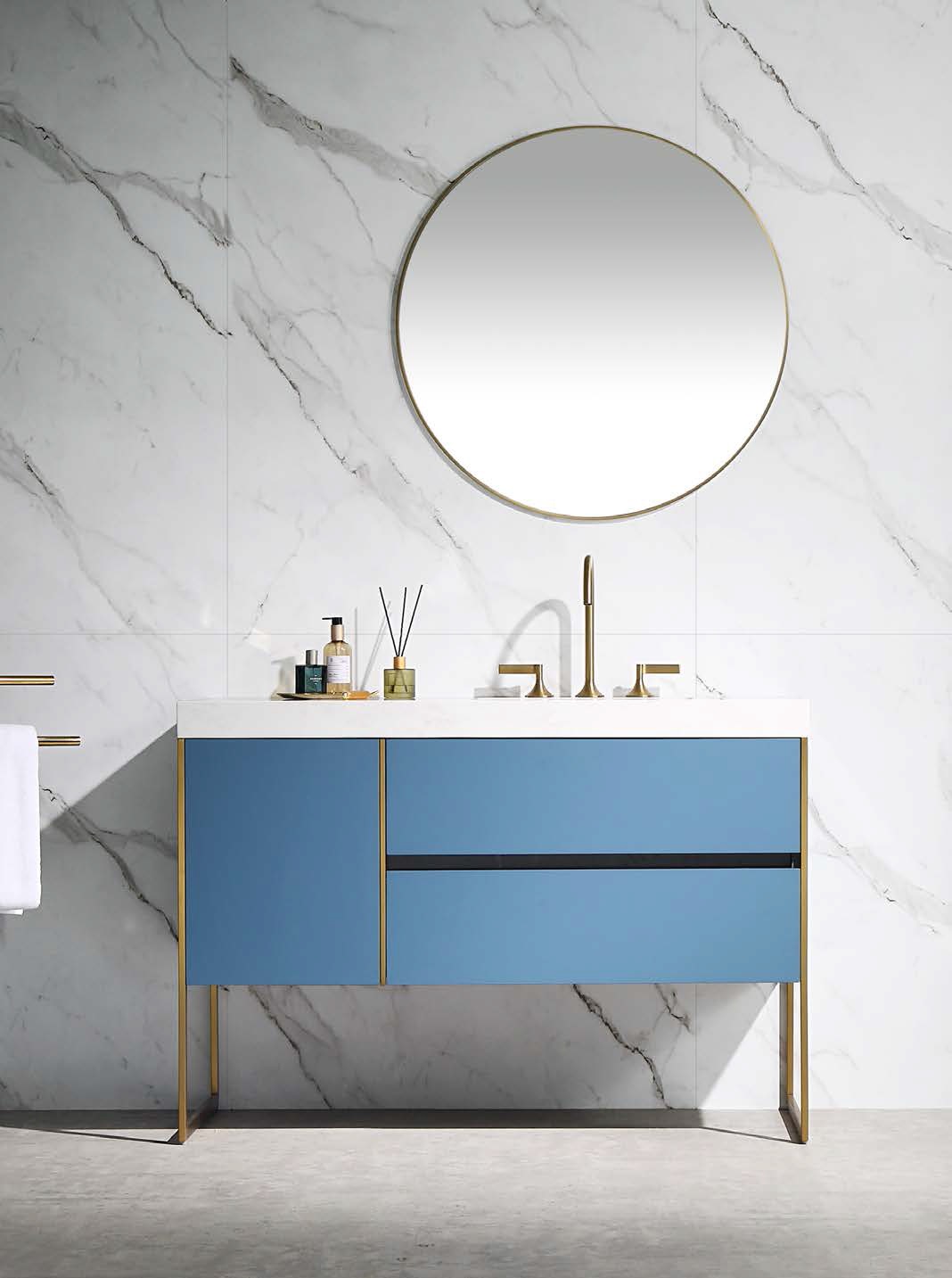 Custom specifications 2: size 1200-1400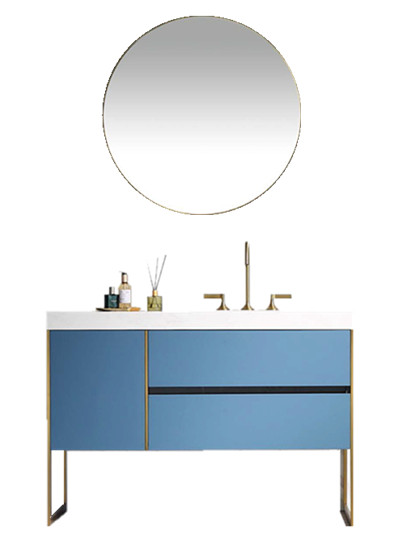 Custom specifications 2: size 1400-1600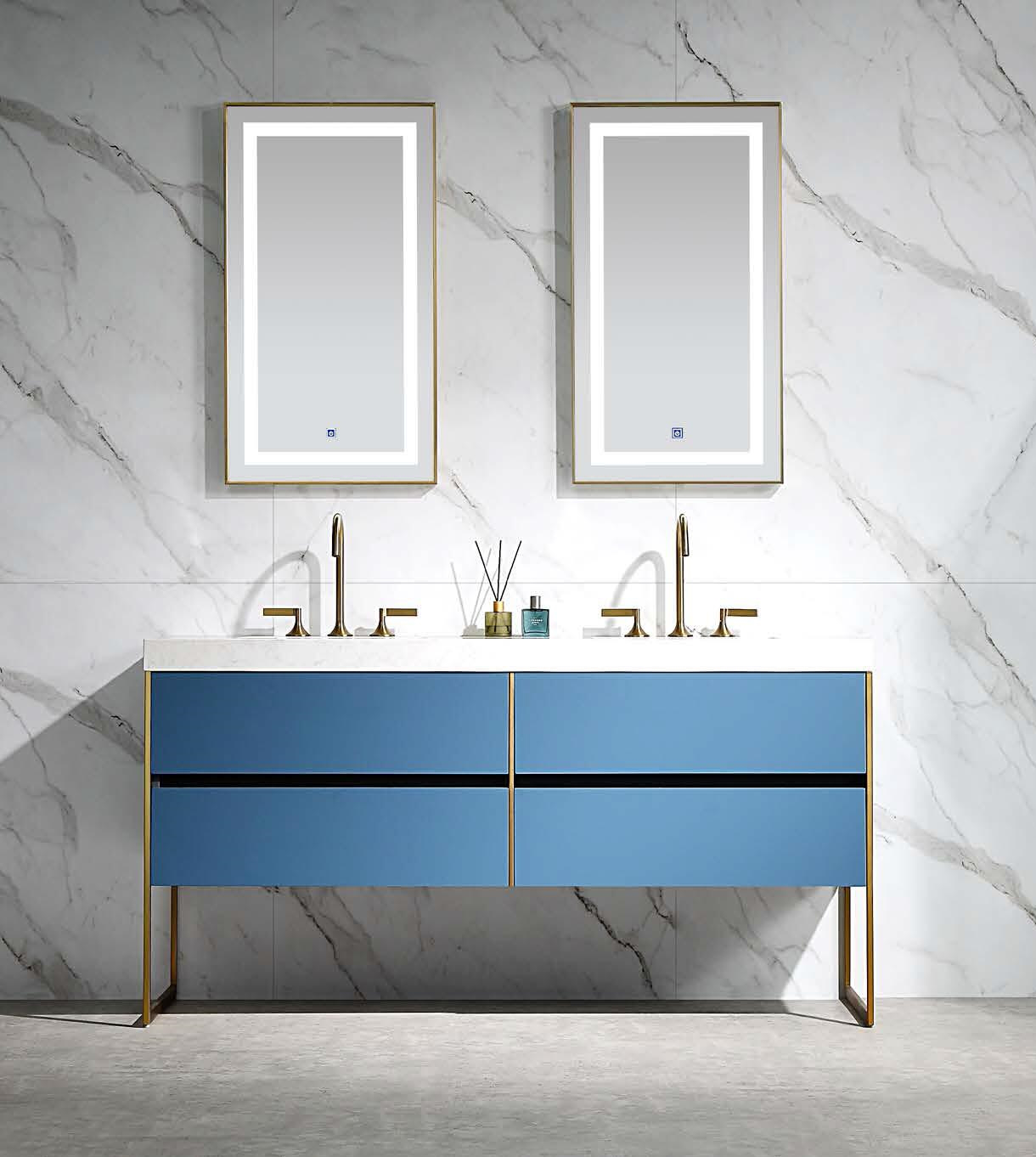 Custom specifications 2: size 1600-1800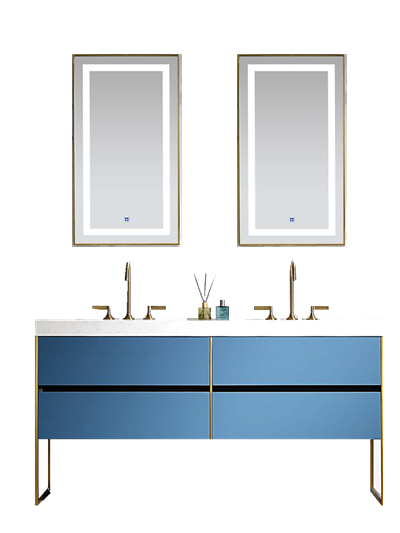 Practical case-Custom size 3D rendering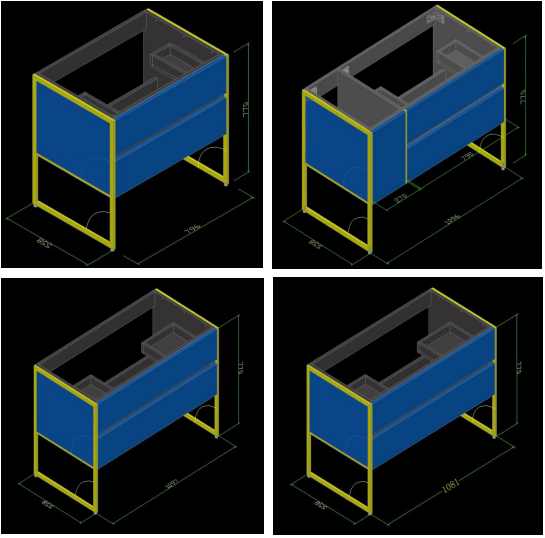 Multi-combination design, born for demand
Colors, sizes and materials can be freely combined to meet your needs. The following three combinations are provided for reference only. You can also choose and match according to your bathroom style.
Combination A: Boro Grey + 800mm + Artificial Stone Countertop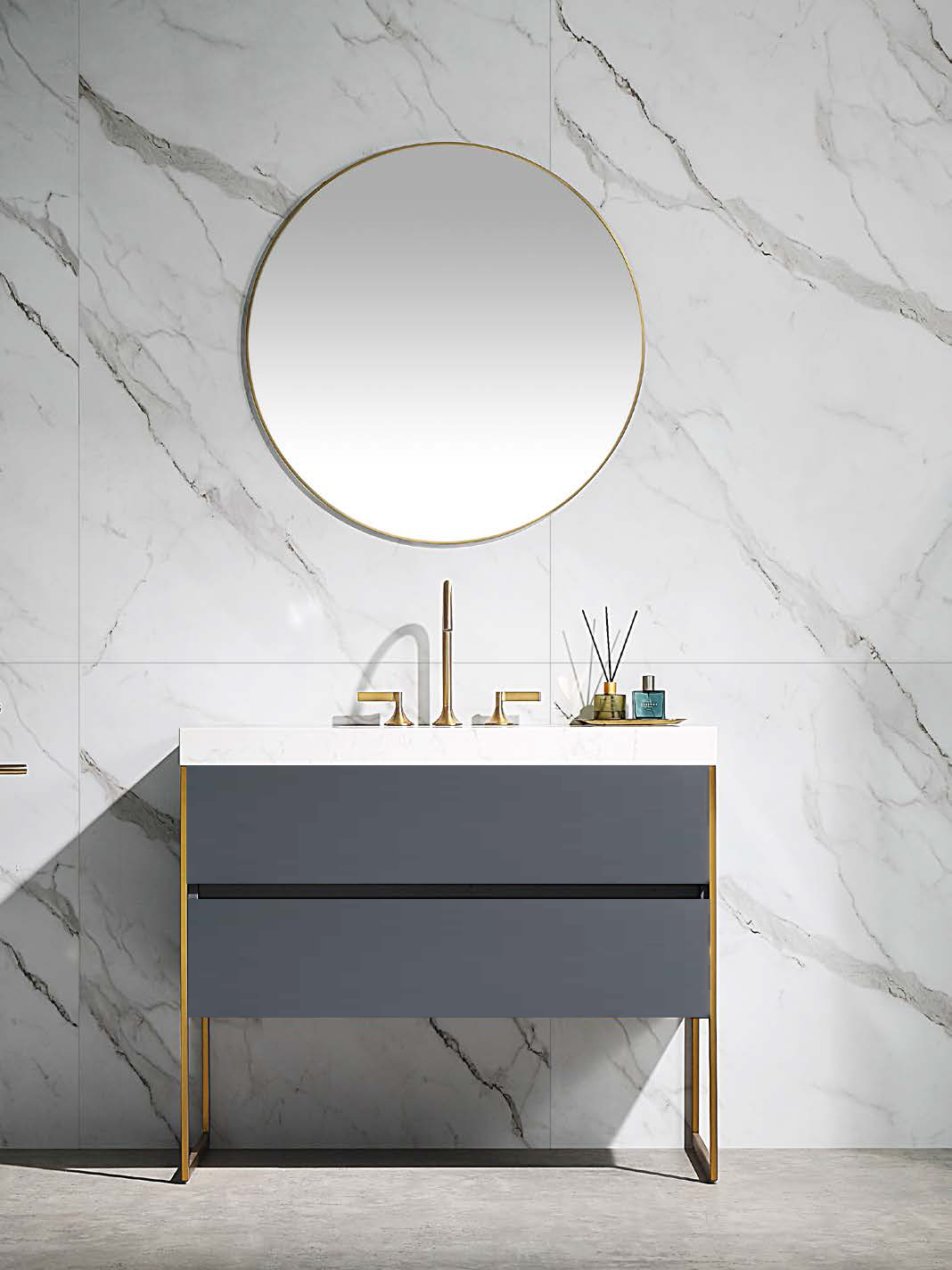 Combination B: khaki + 1200mm + slate countertop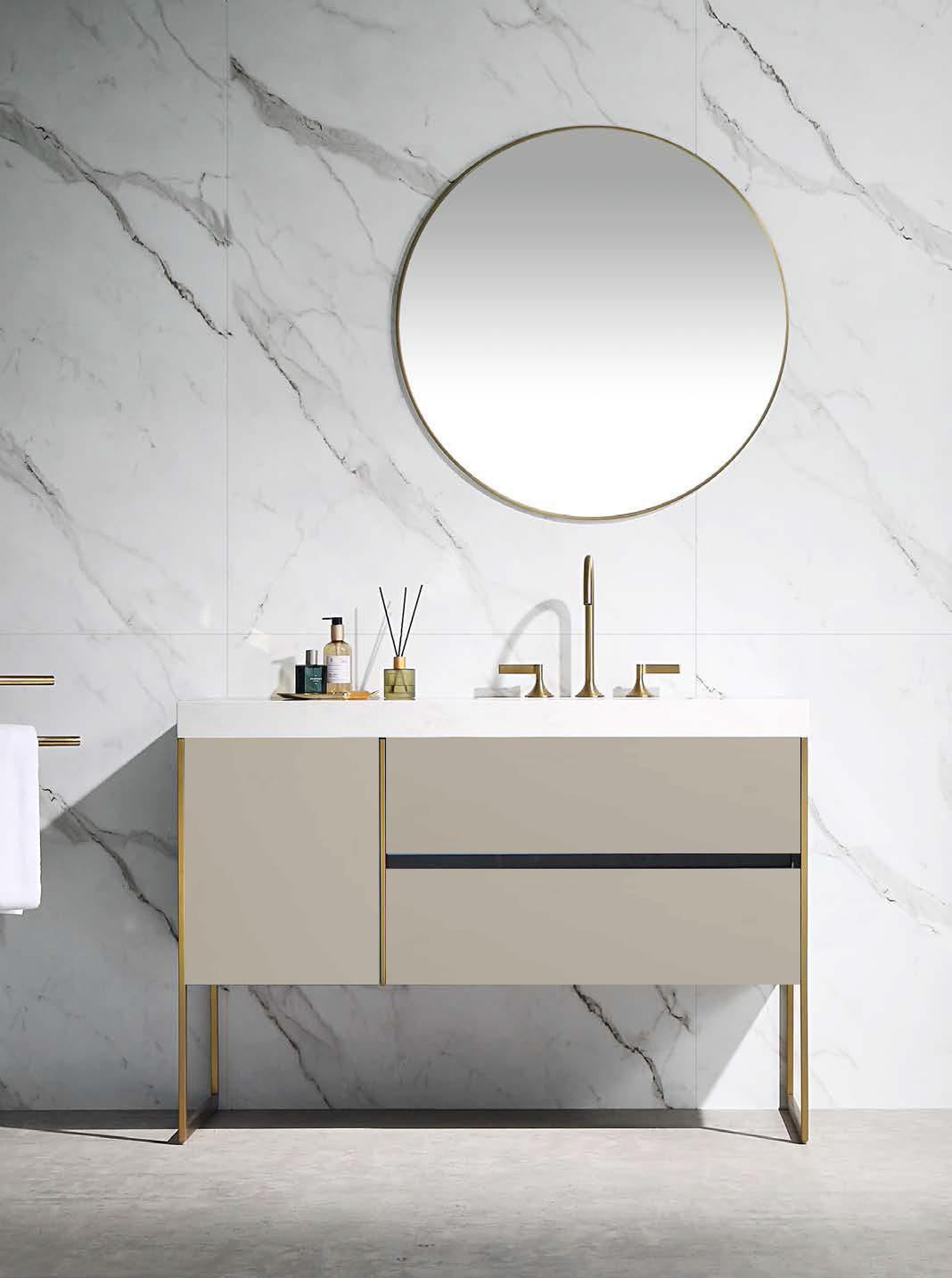 Combination C: blue + 1600mm + artificial stone countertop